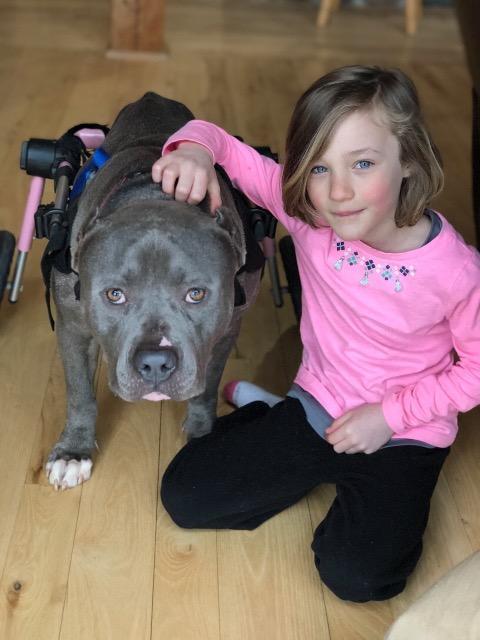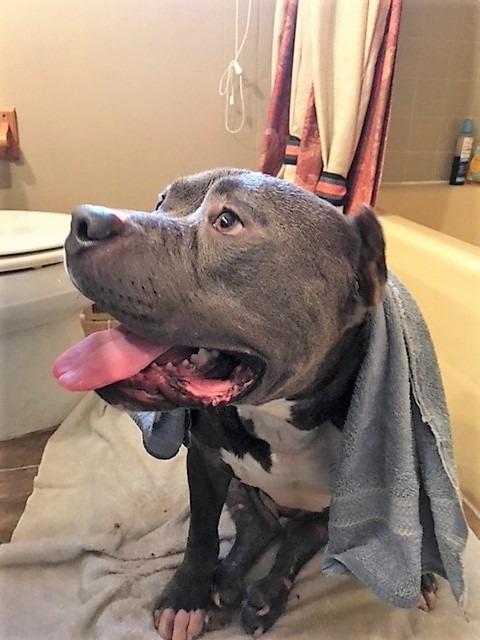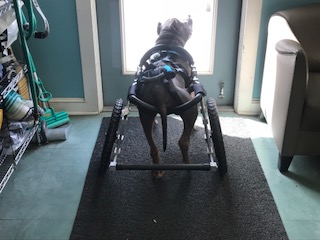 Blue
Fundraising for: Custom Eddie's Wheel Cart
Blue's Story
"Blue Blue Blue – a story that is like many others, his maybe just a little more intense but he's good now and our mission is to find him a forever home where he never worries again.

Blue was rescued by the members of the All 4s Rescue League in Memphis – you can check out their FB page and if you want to support a group that is truly in the "trenches" this is that group. They go into the really tough neighborhoods of Memphis where dogs are left outside on huge chains their entire lives and they provide dog houses, food, straw, you name it.

Blue was one of those dogs – on a huge chain owned by a prominent Memphis gang member – they aren't sure how he got paralyzed but he wasn't paralyzed at birth – it's suspected a bat was involved – we don't say this to make you feel bad but this is what our vets have told us. The members of All 4's talked this gang member into letting Blue go and he did, which was fantastic, but they have received death threats since and have been asked to return him.
Hence, our mission to get him out of town ASAP.

And now to the best stuff – he's awesome, purely awesome – has never met a stranger – loves every human and dog he comes into contact with – he's made best friends with dogs in his foster home and is always checking on them to make sure they are okay. He's fine with the kitties in the house and the toddler!

We are not going to lie or sugarcoat this – Blue will be a lot of work until you get your system down with him and then after it's not going to be a piece of cake – he's 70 lbs of weight that you have to help into a wheelchair, into the bath tub, into his "soft ride" baby carriage (that he has just discovered and LOVES and it will come with him.

He wears diapers as he is urine incontinent but he will tell you when he needs to do his other business – he stomps his front legs. It's kind of cute actually. He does need to have his bladder expressed several times per day (not hard to do!)

Blue would be an amazing therapy dog and is visiting school in Memphis now while he's in town – the kids and teachers adore him.

We'd love to tell you anything else you'd like to know about Blue – we are so hoping to find him a wonderful home where he can live in peace and quiet but be exposed to other dogs and people because he loves them." -Paws New England